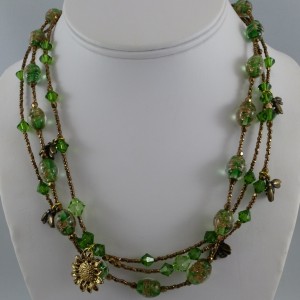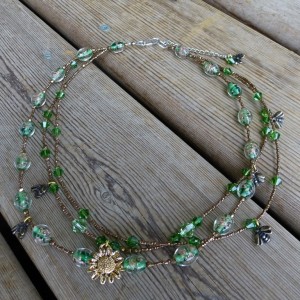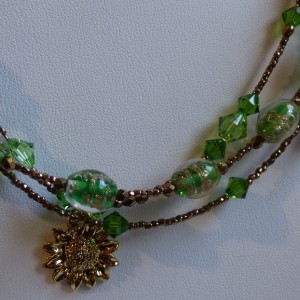 Necklace: Bee Love
59.00 CAD
http://cherrybeeboutique.soldigo.com/necklace-bee-love_43985
Hurry! Only 1 item left in stock.
http://cherrybeeboutique.soldigo.com/necklace-bee-love_43985
Inspired by the annual return of bees to the garden, spreading love as they do their work.
3-strands of metallic bronze faceted glass beads, embellished with Peridot-green and fern-green Swarovski crystals, and green & copper glass beads, featuring a gold-plated Sunflower pendant, and buzzing with antique-gold-plated bees; with nickel-plated extending chain with bee & crystal dangle.
Length: 18-20" (45.5-50.5 cm)