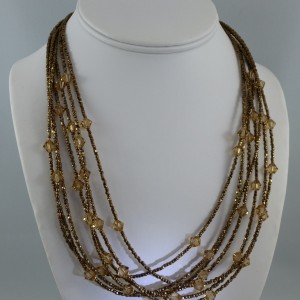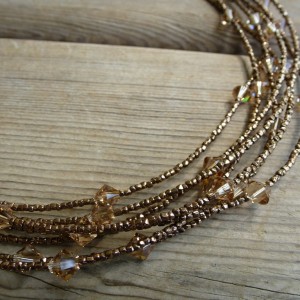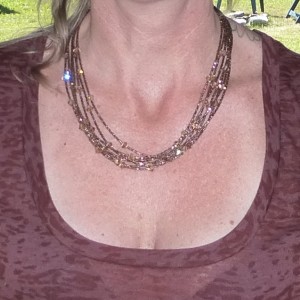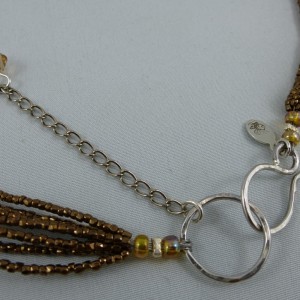 Necklace: Bronze Beauty
59.00 CAD
http://cherrybeeboutique.soldigo.com/necklace-bronze-beauty_41924
Hurry! Only 1 item left in stock.
http://cherrybeeboutique.soldigo.com/necklace-bronze-beauty_41924
I just love how sparkly this necklace is, using tiny, faceted glass beads with Swarovski crystals. Many hours of beading, greatly enjoyed!
7-strands of bronze metallic glass beads featuring light Topaz-brown Swarovski crystal beads, and handcrafted Sterling Silver clasp, with nickel-plated extending chain with crystal dangle.
Length: 21-23" (53-58 cm)